Sums Up of Our 8 Months Ankara Journey - Part 2
Ankara and its unique story need to be revealed.
JOURNEY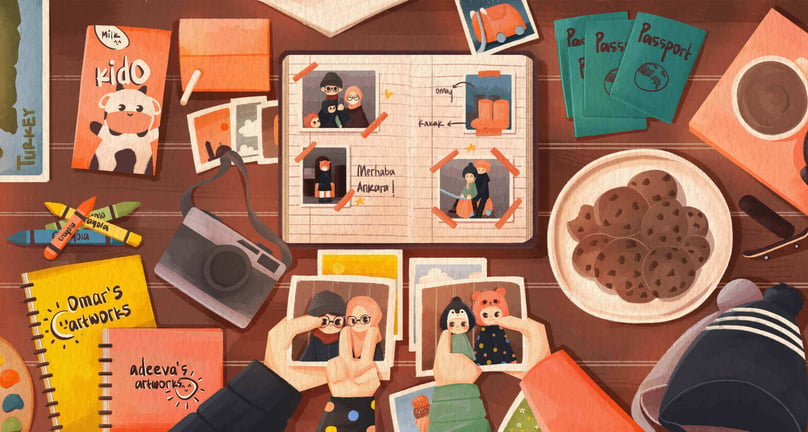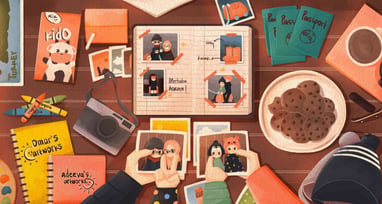 "Well. She will be okay. It might be a partial thickness burn, might occur swollen and blistered a bit so she still needs to be checked up every 2 days. For now, I am just applying this medication and please keep it dry."
Phew! That doctor's words are still rumbling in my mind.I even can remember every-detailed-word from him on that day.
7 days before Christmas Holiday 2021. When we got a panic attack and rushed to take Adeeva to the Emergency Room.
In Case of Emergency Accident
It was Friday morning when Adeeva accidentally nudged her father's hot coffee cup. The hot coffee poured her hand, causing severe burns and swollen palm. I heard my instinct to pour cold water on her palm. It effectively slowed down the swelling so we have enough time to get her to the nearest emergency room.
We rushed to take Adeeva to the ER. Lucky us! We lived only 500m from a public hospital (Ankara Yasam Hastanesi). The general practitioner checked and did a skin-burn treatment. After the examination, they just asked for Adeeva's residence permit card, checked and that's all. We paid 0 TL for everything. But we need to buy some additional ointment oil and skin-burn cream in the pharmacy.
It took about 2 weeks until Adeeva's skin got much much better, deflated-swelling, a bit reddish still. For 2 weeks, we regularly took Adeeva to the hospital every 2 days. The nurse cleaned Adeeva's bandage and applied on the yellowish skin-burn cream. It costs 20 TL per visit, without a complicated document and only needs to show our Ikamet/Residence Permit Cards.
We revealed this story because it is related to our previous topics on the benefits after obtaining a Turkish Residence Permit. As foreigners, the flexibility and easy access to public/private health providers during an emergency (especially for kids 😂) is really essential.
Another main thing, when applying for a residence permit, it is a must to get insured, either local or global provider. We took a local provider, with only 150TL/year. Isn't it really affordable for basic insurance?
In sum, spoken based on our personal experience, we have no unpleasant experience in terms of accessing Ankara's public/private hospital. Almost all of them (3 hospitals we visited so far) were in a sane queue, clear procedure and always had an active translator who helped to communicate and break the common expat in Türkiye issues; language barrier.
Thank you to Sahibinden for making this part run smoothly. Based on our experience, the mountain ice during this phases are:
Some landlords in Ankara prefer to get the tenant for a minimum of 1 year, in which we planned to stay for only 6 months.

Ofc, language barriers! They mostly don't speak English and will ask the foreigner to come with a guarantor/legal assistant in terms of a contract agreement. This really takes a quite high amount of money to get a legal assistant and notary.

We dive deep to Sahibinden Apps and finally found our place. The landlord speaks really good English, never bothered us with the unconditional uprising fees and was really helpful with the contract. He doesn't need the guarantor, legal assistance whatsoever and without a realtor (property agent). Having Mr. Ergul Demirel (Suite 44) is really miraculous for us!

Little tips to successfully ensure the settlement:

Please make sure to the owner that you need the contract to register for issuance of your Short Term Residence Permit. I heard some news in which there are some owners who refuse to make an official contract for Residence Permit Requirements, so you need to make sure on this part.

If you are on a tight budget, while the first month settlement really needs a high amount of money for the deposit rent, try to bargain if the rent deposit can be paid 2 times, the current month and the next month. We are considerably lucky on this because Mr Ergul permitted us.

Don't forget to seek assistance on the Ankara Expat Life Facebook Group. If you are lucky, you can find an apartment/room to rent directly from the owner which is lower than the regular rate from the common apartment-rent marketplace.
Daily Life and Living Expense
One of the reasons why we choose Ankara over Istanbul is the financial matter. We tried to minimally stretch the budget for our monthly living expenses and choosing Ankara made it easier.
We usually go to larger retail shops for our basic staples. There are many options for groceries delivery courier such as Migros Sanal Market, Getir and Yemeksepeti. And again, Migros Sanal Market is still our best option since they accept Kapida Odeme (pay at the door) which is really helpful. It is still a mystery why our card always had issues regarding paying online by app in Turkey (in fact, we went to Belgrade and Kaunas at the same time and nothing happened with the same card regarding online app payment 😂). That's why we prefer to pay in cash/tapping the card with the payment machine the courier brought.
For us, we need about 4000-5000TL/month for all cost of living expenses in Ankara. These include groceries & basic staples, entertainment, transportation and except monthly rent fee. This may vary, maybe lower, if you are living alone, having no allergies to food or having no kids which need entertainment supply during their most stay at home.
Weekend Away (not the ones on Netflix!)
Park. Love the most. No debate
Living in Ankara means you will never worry about what things to do with kids. Almost in every street and district, the Belediyesi (municipality) places a kids playground which is very good for kids' physical activity.
In sum, we really love Ankara and its people!
Undeniably, Ankara is still grappling with the problem of stray dog ​​populations which sometimes attack road-crossers. We quite often saw some of our neighbors being attacked by stray dogs (a colony that lives around our apartment) until their clothes were torn and they got injured. Not a cause for worry, but rather a vigilance. I got a few tips regarding this. Don't run when you see a group of stray dogs barking toward you, just "hush hush .." or bring a stick with you and show toward them, they will immediately leave.
Lastly, we were greatly helped by the taxi booking system in Ankara. In almost every alley, you will find a yellow taxi-booking device, usually hanging from an electric pole. Just one press, wait about 5 minutes and tadaaaaaa, the taxi comes! Really an emergency rescuer in a run out of battery panic.