Sums Up of Our 8 Months Ankara Journey - Part 1
Ankara and its unique story need to be revealed.
JOURNEY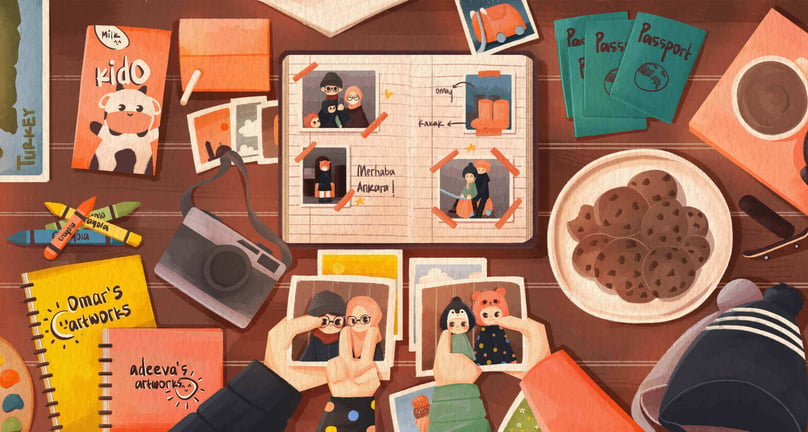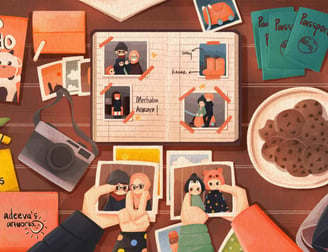 Firstly looking at the map of Türkiye, we never thought that Ankara would be our 8-month temporary home base. We used to know Ankara as its capital city, but not so common for their tourist or expatriate living.
Furthermore, when talking about Türkiye, the first-timers may come up with the glamorous image of Istanbul, Hot Air Balloon Cappadocia, or the luxury summer vibes of Antalya. And so do us. But yep, we finally decided to spend our nomadic journey here. 8 months straight which left a mark on our heart.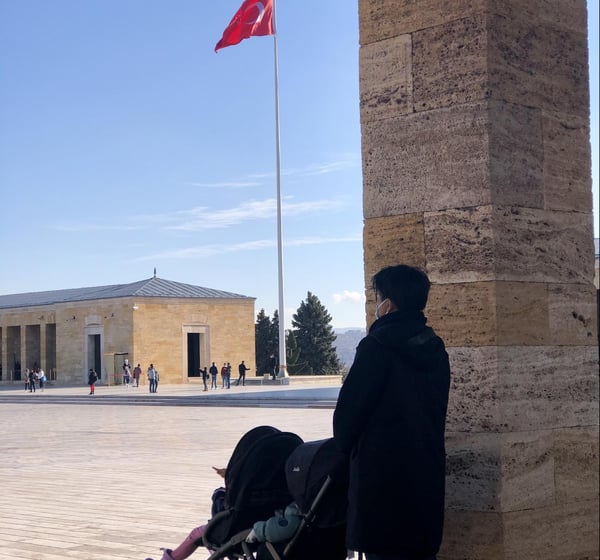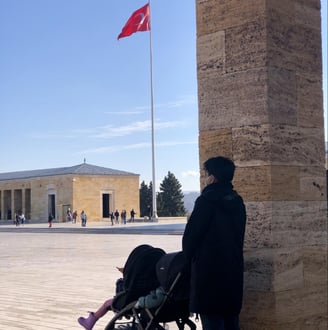 Amar with the kiddos in Ataturk Museum
Why Ankara?
Earlier, we used to be so confident that our income will cover all the needs for a longer stay in Istanbul. But unluckily, we experienced some unpleasant experiences in Istanbul and then we lost some money because of it. It turns out that we can't afford the living expenses in Istanbul. We jump into B Plan. We dug deep into some research on a more friendly city, which is also friendly for our 4-members family financial stability.
We were informed that when obtaining the Ikamet (Turkish Residence Permit), a smaller non-main city will be 'calmer' for its immigration appointment list rather than the big one.We then put Eskisehir and Ankara on the list.But another consideration comes; we need to be more close to the embassy base. We will do some visa documents to jump into another country after our Turkish Permit ends. So yes, we finally choose Ankara, the main capital of Türkiye.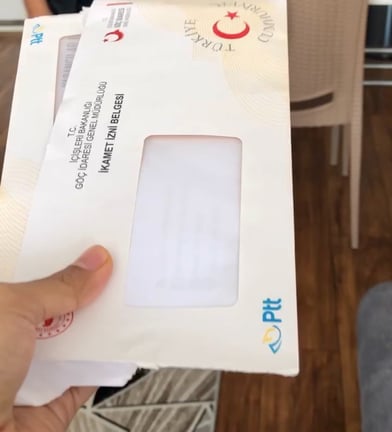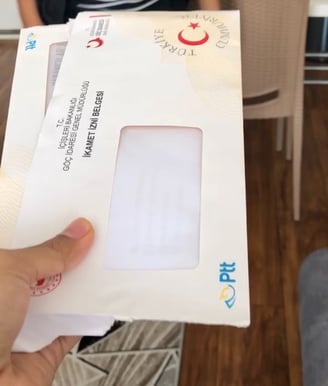 Our first Residence Permit Card delivery from PTT
How to Obtain a Tourist Residence Permit in Ankara?
If someone asked specifically about this one, we can honestly say: "Challenging! but you can do it by yourself!
"There are many-many-many Ikamet agencies who can assist you to get the Residence Permit in your hand. But, they usually cost a high amount of money. If we are in the same stream which has a very tight budget, of course, this will not be an option.
Just carefully dig into Ikamet Official Website and begin to prepare. Read and prepare the requirement list one by one. If you have any questions, simply call 157 YIMER Türkiye, which the officer speaks in 4 languages, gives a detailed explanation, and is very helpful.
There is also a specific, independent and very informative group on Facebook which always updates everything about Turkish Residence Permit matters, driving licenses, Turkish banking, accessing e-government portal, etc. The group is dedicated to expat and foreigners living in Turkey and really helps!
In our case, it took about 1 month in total, from the very beginning until we got a physical card delivered by PTT courier. The Turkish Immigration office can radically change the requirements every month, so you need to really carefully update.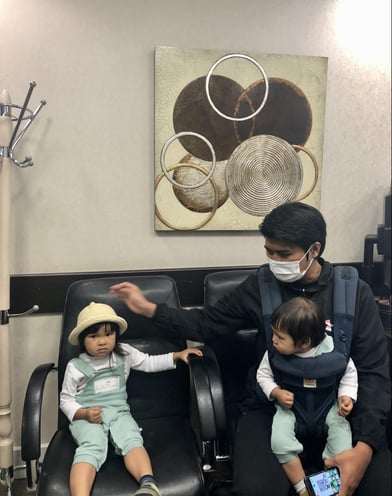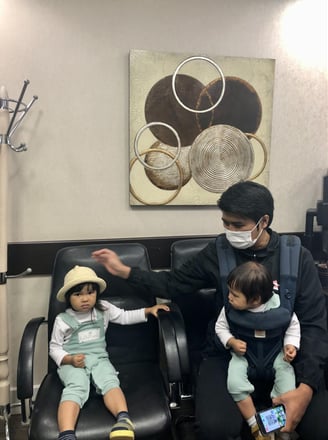 Waiting for Covid-19 Vaccination Examination in a Ankara Private Hospital
The Benefits
As soon as we obtain the Residence Permit, we are eligible to get the benefits as the locals, such as free Covid 19 Vaccination. We registered to get the 1st and 2nd dose through the Turkish Ministry of Health website and made an appointment at our preferred hospital. All is free of charge.
We are also eligible to get full access to the E-Devlet Turkish e-government system, which will help every document related to Turkish governmental service, such as legalization, criminal record issuance, and so on. But to obtain this, firstly you need to go to your nearest PTT (Official Turkish Post Office), just show the officer your ID Cards (Ikamet/Kimlik Card) and tell them that you want to get the şifre (Password) for E-Devlet, just that simple and it only cost 2 TRY.
There was a moment in which Adeeva got into an accident and…… must be taken immediately to the emergency room! But wait, this will be such a long journal. We will reveal the full story as well as some daily life experiences and basic information for settling life in Ankara. We will keep it for the II part. Hold on! 😆