Let's Get Started!
From southeast tropical country to the globe. With 2 super active kids who love being in a plane.
JOURNEY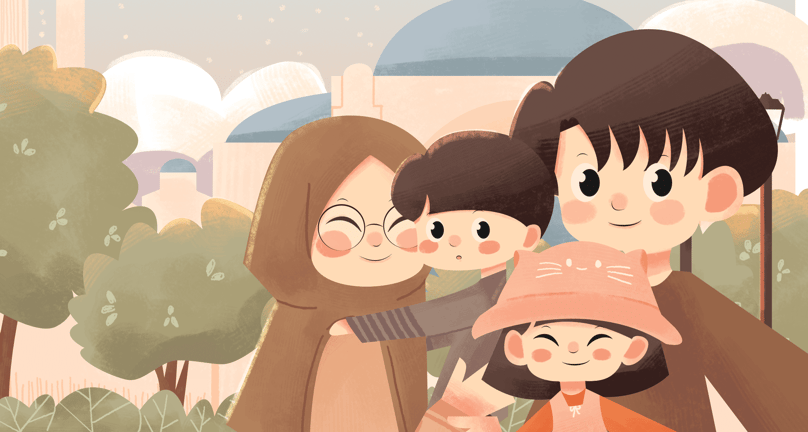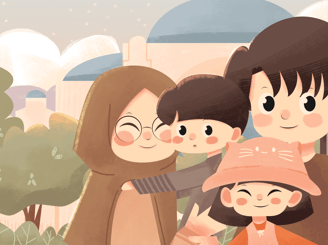 Thank your for putting the eyes to this flow.
We are Indonesian family of 4 who are currently beginning our 'flow to a new stream'. It might be such a privilege living in a tropical country with its warm sun throughout the year, a wide variety of vitamin sea around the island, and also the diversity of its natural resources. But then until one day we come to questioning ourselves, why we still can't embrace this happiness to stay and have a good life living here (?). We realize at a point that we had such a hunger for experience and a thirst for wisdom.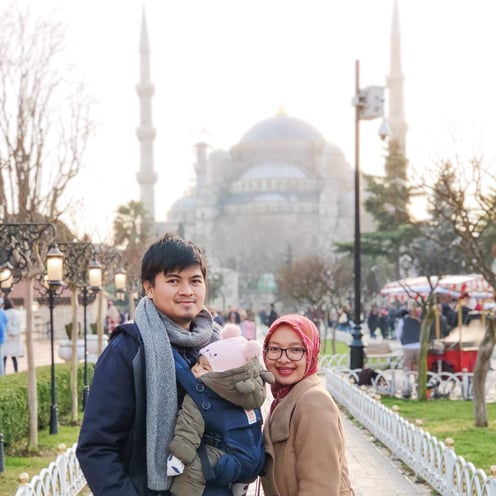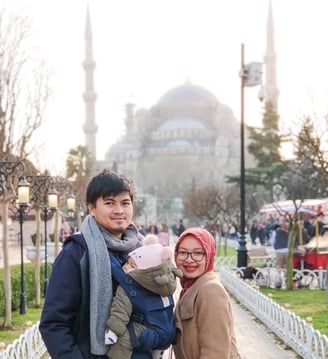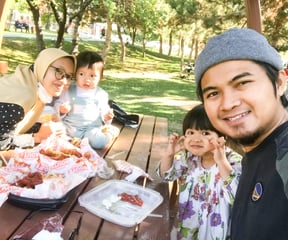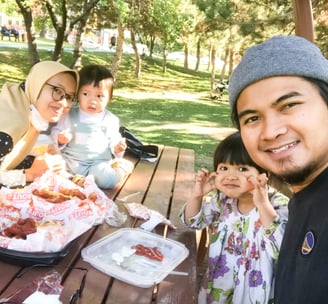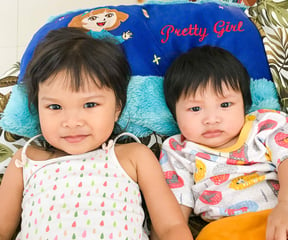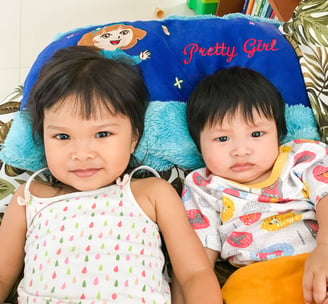 Actually it is not our first time living abroad, since in 2017 we already experienced our first expat life in Zagreb for about 1,5 years. My first daughter was also born there. We both worked for Indonesian government representatives at that time.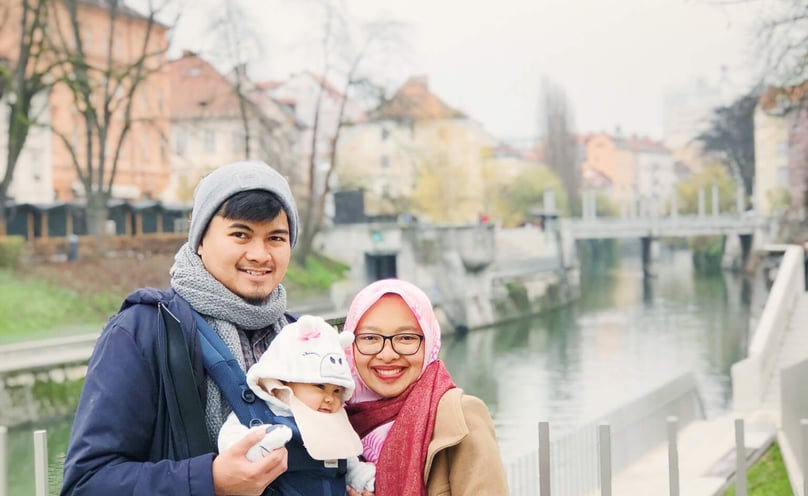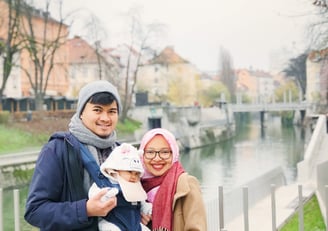 During our short visit to Ljubljana, Slovenia (November 2018)
Due to some circumstances of life, we quit our job in Zagreb and decided to move back to Indonesia. During the 'spare time' in Indonesia, we tried to explore more about ourself, we learnt a lot new thing; Amar enjoyed his new learning on UI/UX and digital product design while Yossi gained a new hobby of baking, learned more about clean eating and also still focus on mothering the kids.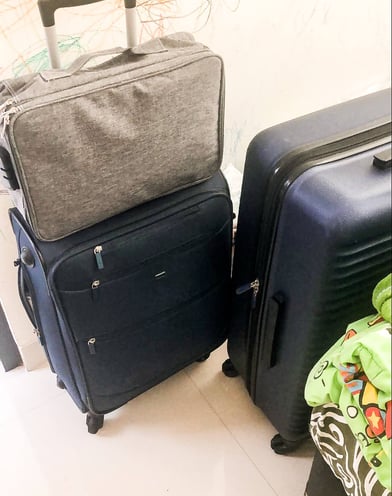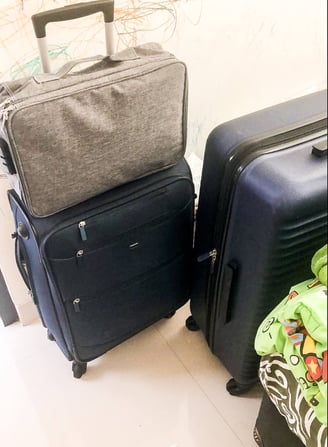 Our stuff to start a nomad journey (June 2021)
In the beginning of 2021, we sold our properties, gave almost 70% of our stuff for those who needed, minimalism of our belongings, set up the suitcases, and began our new life here from Ankara, Turkey. It's been 3 months since we are living here and still looking up to begin another nomadic journey in a couple of months.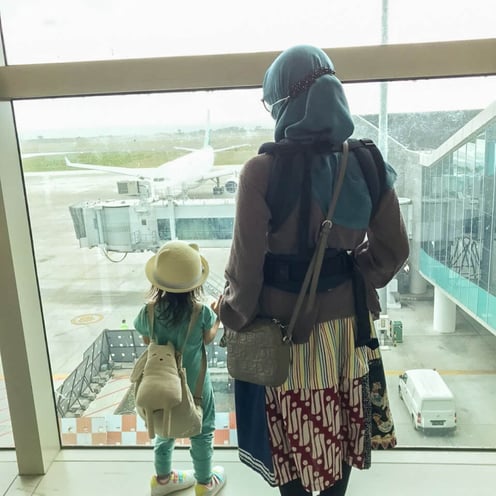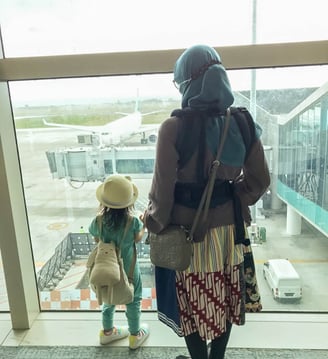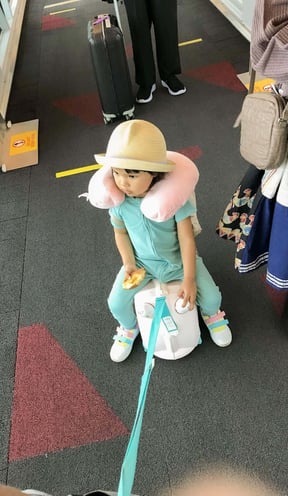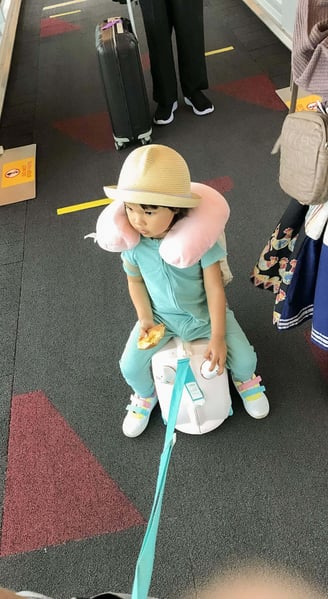 First flight experience during pandemic situation (June 2021)
This journey will not always be rainbows and butterflies, but at the end of the day, we believe they will take us to a new something, help us to understand the true desires of our hearts and the growth of the souls.
By this journey, we hope we can figure out that having kids will never stop us from reaching our destination. It may be a slow-nomadic journey but in the end, it is not about how much of your destination, but how the journey grows us as a person and a family.
Wanna reach us more?