Day 7 Summer Fun in Kaunas: Exploring the Gorgeous Nemunas Shore
30 DAYS SUMMER JOURNAL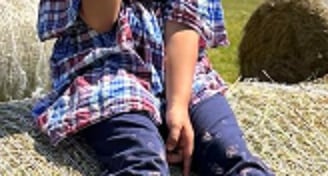 If you would like to level up your family adventure towards the outer of Kaunas; this boat trip connection from Kaunas to Rumsiskes should be your option.
Starting from Kaunas Lagoon, every Sunday at 11.00, this boat trip is operated by Nemuno Turas with a clean, comfy, and proper deck facility for a short trip to Open Air Museum (Rumsiskes).
1-hour sailing with a sunny ambiance of Nemunas River without being worried about the kids' deprivation of food because it has a mini bar with coffee, snacks, donuts, and mostly wanted for adult's summer treat; beer!
If you want to avoid the hustle and bustle of its ticketing line, go check and book the trip in advance on its website. It costs 12 euro/adult, 7 euro/kid, and is free for kids under 5yo.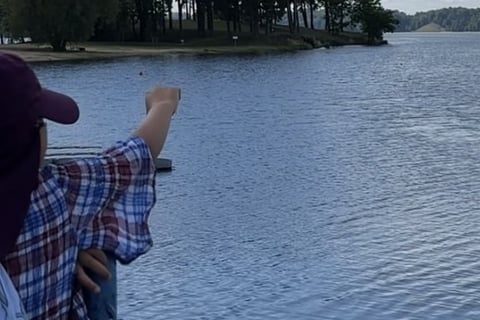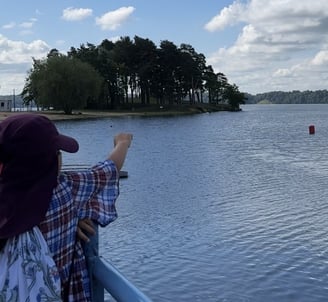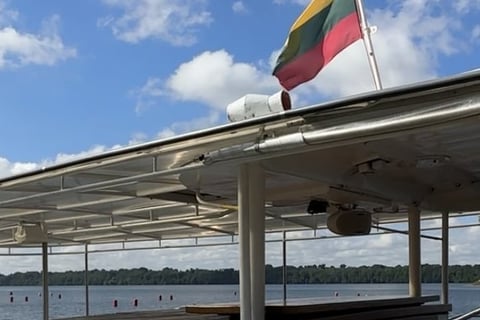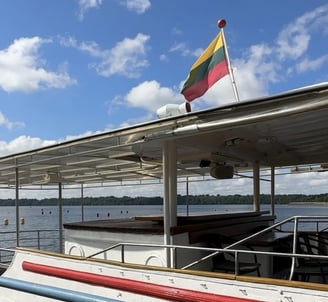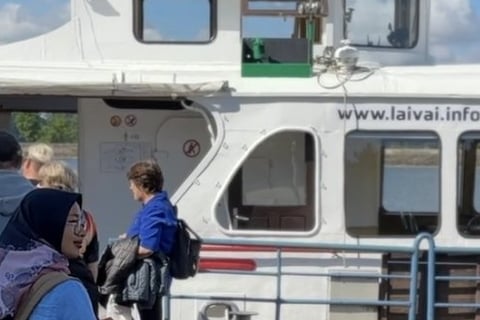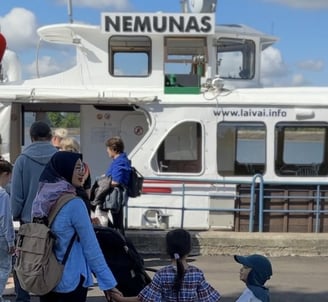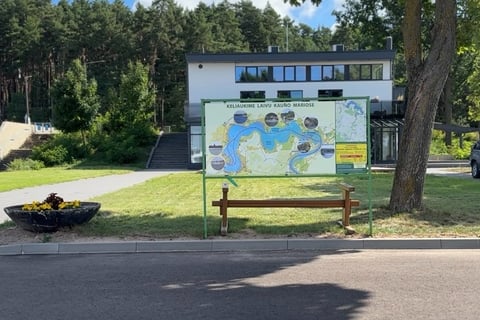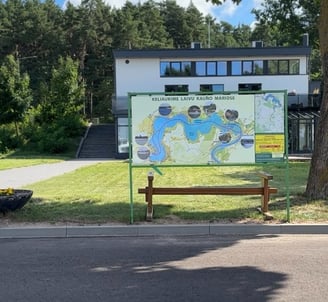 A Peaceful Escape to Lithuanian Open Air Museum Lithuania
Its position in the shore of Nemunas River, naturally surrounded by trees and greens, making this place not only rich in history but also full of serenity.
We haven't imagine that 195 ha in its website means literally 195h. Yes, it's soooo huge. There are 5 parts 'village' area which represented the Lithuanian ethnographic. This means; you will be able to walk more, gain more steps and 4 hours will ticking so fast (if you are coming with boat trip-you only have 4 hour to explore).
Does it stroller friendly? 80%. The 20% rest is for the gravel road path (in central area) and thick grass of the summer season.
Our trip ended at the township area exhibition-the central area with statue in the middle-, closed with a nuance of early modern period of Europe; a natural gravel road, a market with its craftmans selling Lithuanian linen, amber and wooden crafts as nowadays souvenir; a pharmacy; even a tea house which serve spurga (Lithuanian traditional donut).
Another added point that we love the most of visiting museum in Lithuania; its free entrance fee for kids <6yo! So, we definitely gonna come back to complete 2 more area's part 😉
Are you ready to step back in time and admiring the history of this gorgeous Nemunas shore? 😉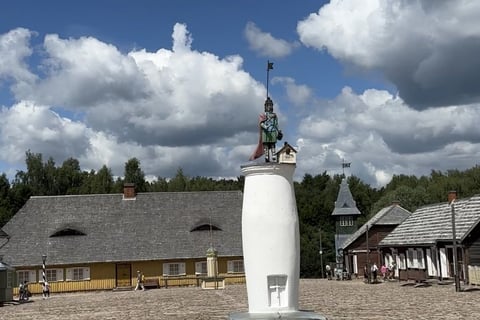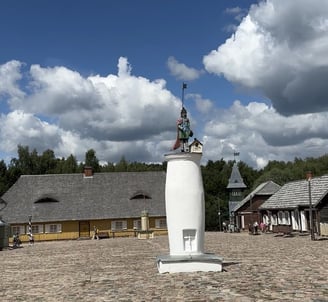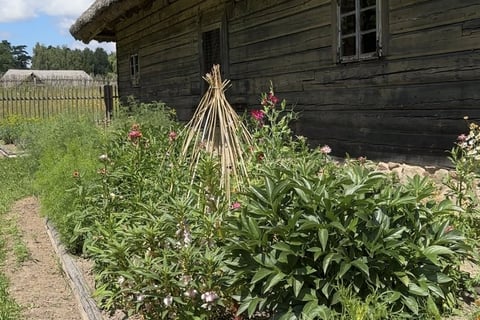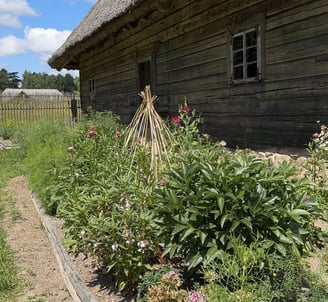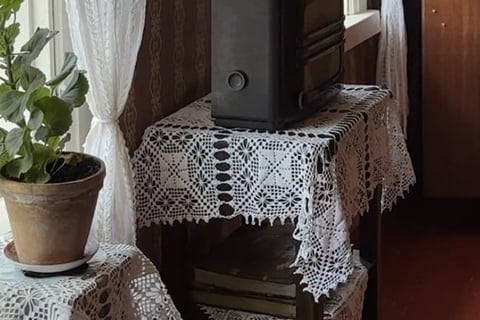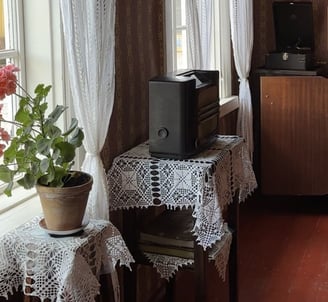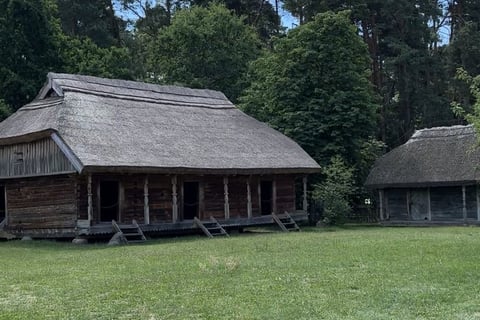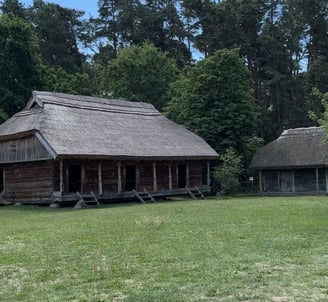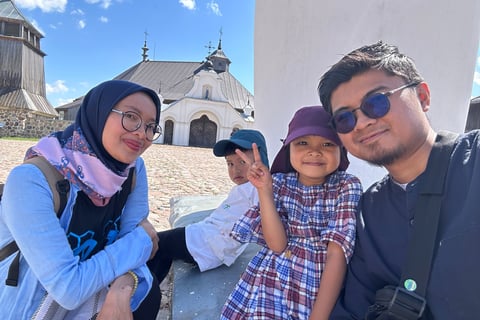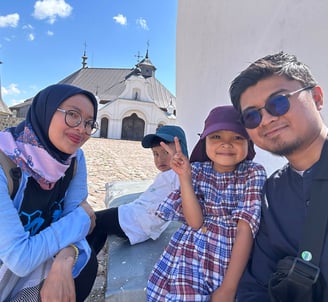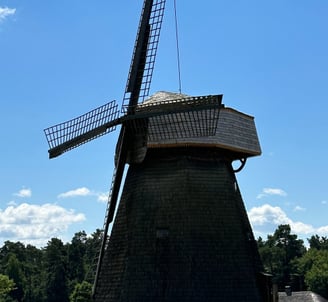 Takeaways
During the trip; make sure to prepare cash because they don't accept bank card payments, both in museum and during the sailing trip at the boat. We also folded our stroller during the boat trip as it came more handy and didn't disturb other passenger convenience.
Are you ready to level up your family summer fun in Kaunas? 😉