Day 5 Summer Fun in Kaunas: Dainava Park and the best Kaneles in Town!
30 DAYS SUMMER JOURNAL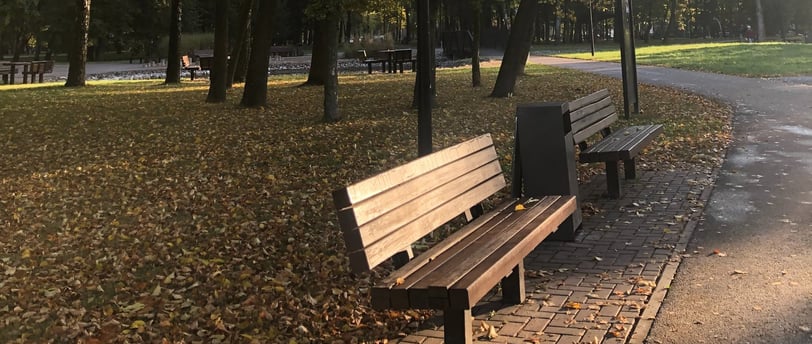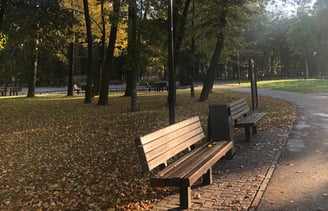 Sometimes we just wondering, do we need to always provide a neat and comfy outdoor experience during the summer for kiddos?
Do the kiddos really need our 'self-claimed active day out' during their summer holiday?
How if the kids, actually, just need an indoor entertainment which they feel attached to their parents physically?
Honestly, we haven't got the answer yet, which one is the best term for our family.
Anyway, as we still figuring it out, today we just ended up taking the kiddos to the park and having their favourite Kaneles.
Dainava Park, named the same as its location area; Dainava. It is between V. Krevės Avenue and Partizanų Street, not mainly located in Center of Kaunas. Dozen of kid playgrounds and sport fields has been newly renovated. There is also a fountain pond, which not only become duckies' and birdies' favourite pit stop but also the kiddos! 😆
During summer, there is a temporary dome library and outdoor seating installed near the pond. It was really a great deal to take the kiddos to the park which had this kind of reading corner. They also provide paper and drawing materials to keep the little bees busy.
Need Some Refreshment during the Park Break?
Take a walk about 500m towards IKI Sauletekis and you will find small hidden Prezo Kepyklele, a Lithuanian bakery and pastry shop which we love their Kanele the most! This bakery serves a wide range of sweet and savoury pastries, cakes, dessert boxes, Lithuanian tree cakes (sakotis) and cookies. If you are into savoury, don't forget to try its mini Kibinai. If you are into sweets, aside of Kaneles, you should try Mango Pasifloru Desertas and any variants of its 'bandele' things. Thanks me later.
Unfortunately, during summer they don't serve iced coffee, so if you are into coffee, you should bare of its hot latte/cappuccino in the hottest day of Kaunas.
Takeaways
If you are living in the north part of Kaunas, precisely in Dainava or Taikos Prospektas area, this park will become your best friend. Dainava region is rapidly developed and growing so fast. There are several shopping centres and also Kaunas main market nearby (Urmas Market). Dainava Park is also freshly renovated and well maintained for all seasons.
Last but not least, don't forget to stop by for hidden Prezzo Kepyklele! You will never found their exact location on google maps, but I can give a clue below! Enjoy.
Now, we will ask. Do you guys carefully planning your summer or nothing special with any certain of season and just let it go with the flow?