30 Days of Summer Fun with Kids in Kaunas: Day 4 - King Mindaugas's Day in Kaunas!
30 DAYS SUMMER JOURNAL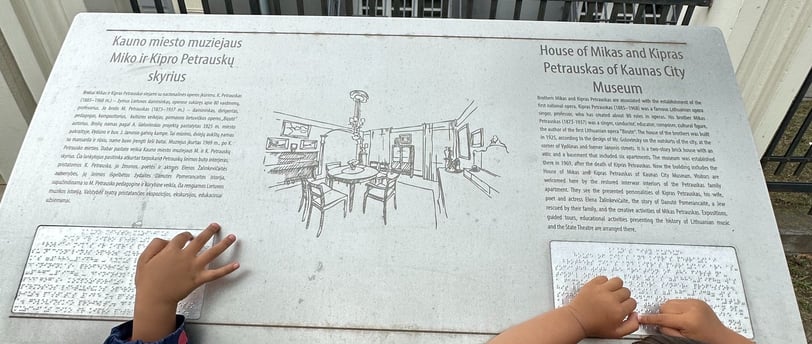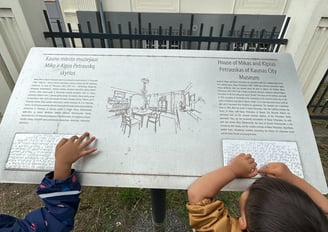 It was so rainy in Kaunas.
But it didn't stop the euphoria of King Mindaugas's Day in the city. 6 July was a national holiday in Lithuania. It was Statehood Day, a remembrance of King Mindaugas Coronation for King of Lithuania. There will be several national events, musical orchestra and free museum and public transport. Definitely, it was hard to resist the crowd's magnet on that day.
We began with a ceremonial celebration in Students Square. There was a marching band, musical orchestra and Lithuania's anthem during the celebration. We saw several veterans, political stakeholders and Kaunas Mayor attended the ceremony and put the flowers bucket to a monumental statue in front of Vytautas the Great War museum.
After the official ceremony, there was a musical concert by Kaunas City Symphony Orchestra. It was so cozy after rain musical concert which made us forget that time is ticking so fast.
Free Museum Visit: Kipras and Mikas Petrauskas's House
Did you know that there was a prominent Lithuanian brother who associated with the establishment of first national opera? Yes, let us introduce you with Kipras and Mikas Petrauskas. They both very influential in terms of music and opera theater in Lithuania. The house-museum presents a life personality of famous tenor singer Kipras Petrauskas, introduces pedagogical and artistic work of composer Mikas Petrauskas, delicate poetry of Elena (Kipras's wife), and a heart-wrenched story of Danute Pomerancaite, a jew rescued by their family.
Not only the exposition, there are also several paid educational activities in the museum. The one that caught our eyes is the "Beauty according to Mikas Petrauskas" soap making workshop. Not only the musical works, Kipras also prominent with his creative hobbies in which this fragrance soap is one of them.
Don't forget to stop by at the first floor exhibition; State Theater, Music that Unites the Nations. In this venue, we can try several costume replicas and taking a photo as a long life memory with the kiddos.
Takeaways
Lithuanians are very enthusiast to celebrate their national events. During the national holiday (6 July-Statehood Day), some museums are free (you need to stay update about which one is included) and public transports also free. Some celebrations will be held in the Kaunas old town (mostly Kaunas Castle) in which the peak will be 09.00 pm on 6 July. It is when they will have a open air stage with theatrical opera, musical concert and sing Lithuania national anthem.