30 Days of Summer Fun with Kids in Kaunas: Day 2 - The Largest Lithuanian Oak Grove Park and Šalta Kava Season
30 DAYS SUMMER JOURNAL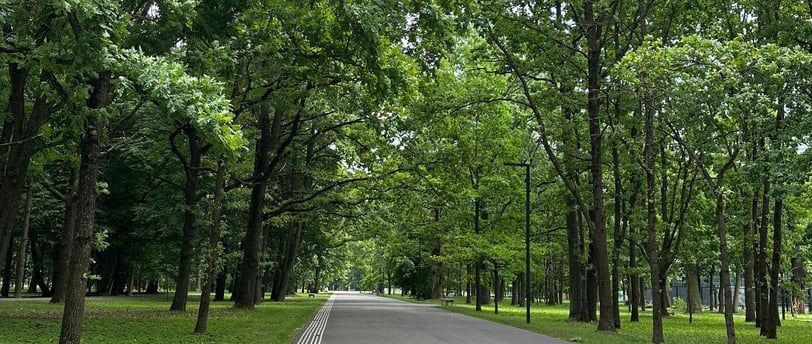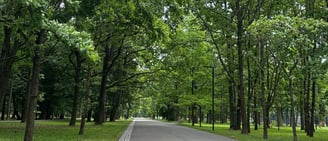 Today's Kaunas weather is just soooo good. Not too windy, with a warm 20-25 Celsius.
Our kids got so excited because today we promise them to swing all day in their favorite park, Ąžuolyno Parkas. If asked which park we visited the most in Kaunas, then the answer is this one. The main reason is because it just walking distance from our house. That's why this park become our family favorite; we don't need to hustle bustle waiting and performing 'kids circus show' inside the bus.
Little throwback, in September last year, we joined the crowd for the opening of its reconstructed area. We also registered for a park orienteering game which asked us to solve some quizzes and took the picture as proof. The kiddos enjoy the game very much, while the adults are enlightened with some of the facts about the park revealed during the game. Such as, this Oak Grove Park is registered as European Protected Areas network where 100-300 years old oaks with 100-160 cm stem diameter grow and are carefully taken care of (see our photos below to imagine its huge).
This park is in an 84.42 ha area, equipped with a kid's playground, bike lane, jogging track, and physical training equipment. Kids are quite occupied during playtime here. We also brought them colorful chalk to just painted the path. We just can't imagine how we have 20 minutes of peaceful moments while letting the kiddos busy with their park exploration.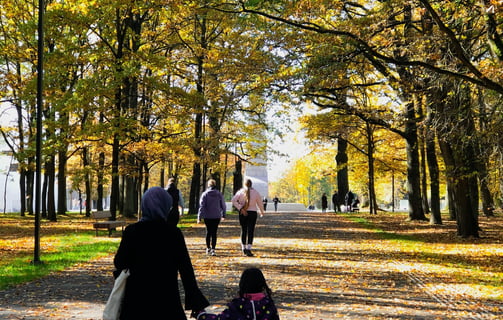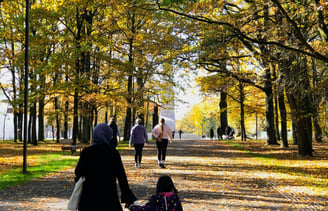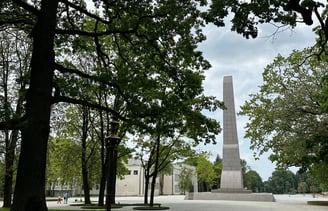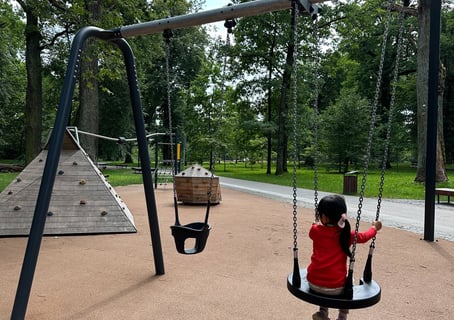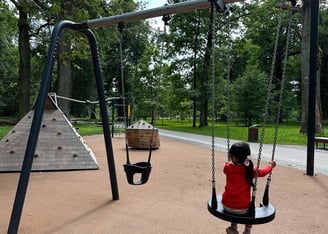 "Didn't you stop by for ice coffee, Mommy?"
The most frequent question that our kiddos asked during the playtime and time to go back home. But no worries! there is a hidden gems place near Ąžuolyno Parkas that you can stop by for drinks, ice cream, coffee, grills, salad and even more, sushi and bao!
It is a beer garden (serve coffee and ice creams too!) with a few of food stalls. The good news is; they have a kid corner with small kid toys, table and chair. Tempting enough, no? 😉
The beer garden only open during warm season (end of spring until summer) while the food stalls remain open all season. Please check its operational hours before go.
Now is your turn, do you have favorite place to visit in Kaunas for a quality time with kids? Let's talk 🚀