30 Days of Summer Fun with Kids in Kaunas: Day 1 - Library and Cafe Visit is a Must!
We are challenging our self to write down a daily journal during Kindergarten Summer Days Off in Kaunas. Here is our personal experience to kill the time and explore Kaunas more with the kiddos. Hope it will help!
30 DAYS SUMMER JOURNAL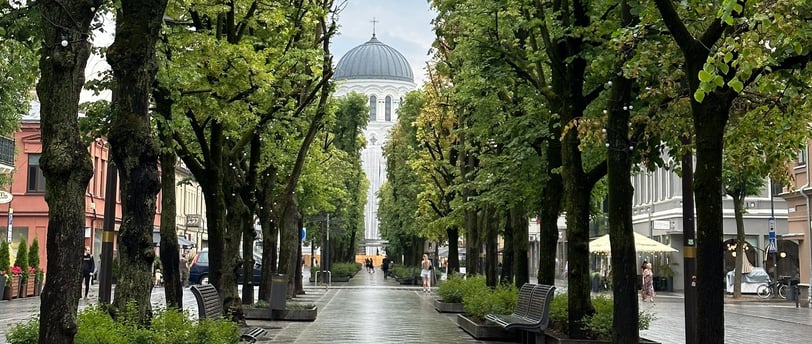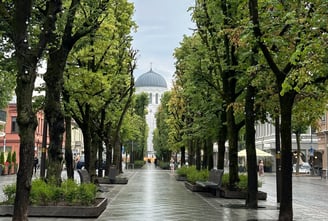 It's been 9 months since our daughter entered Lithuanian kindergarten.
Today, 3 July, she finally spending 24 hours off from school because we are officially in Kindergarten Summer Holiday. As an immigrant -expatriate or foreigner, or you name it!- family living in Kaunas and still figuring out some ways of local life, we quite thrive to explore our beloved city more.
Letting the kids stay at home during the summer holiday also means creating desperate riots at our house, so we need to escape and let them release their energies outdoors.
Also as a parent who still believes in our mantra; today will be better than yesterday, so we also try to consistently journal it and hopefully, we have 'historical evidence' to read for the next summer chapter.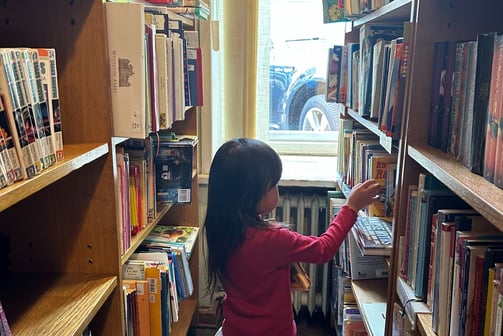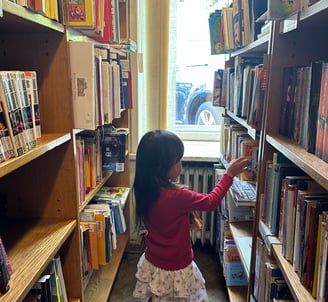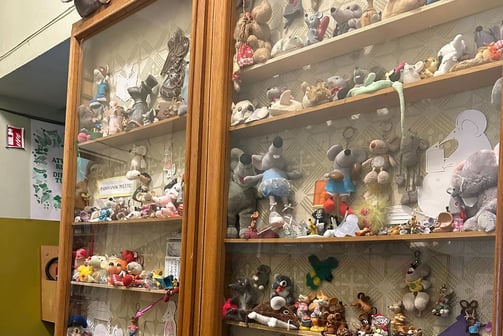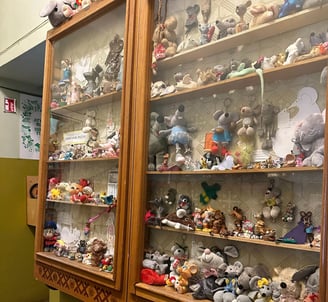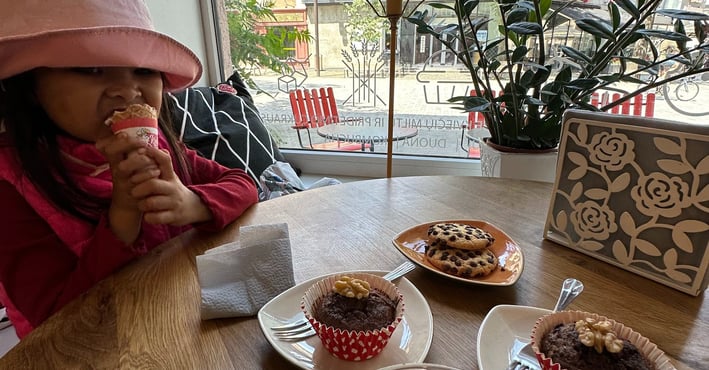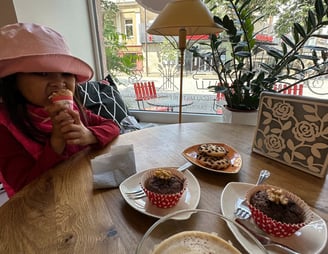 "Mom, it is too hot. Why don't we stop for an ice cream?"
So today, we begin our journey at 13.00, right after lunch. We take the bus from our house and stop at Laisves Aleja, Kaunas prominent pedestrian street. After a bit walk, the kids suddenly complained about the hot weather and insist to stop for an ice cream. The small aesthetic bakery, named Ližė Smaližė, caught our eyes.
Ližė Smaližė bakery provide a huge variant of wheat and sugar free cookies, simple muffin and classic cake. Not only delicious, but definitely also a healthy choice for kids. If you are the adults with celiac-gluten-concern, then this place also can be your best takeaways!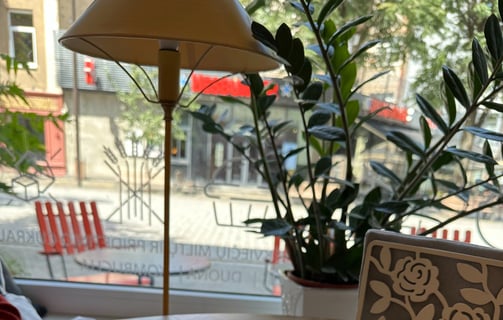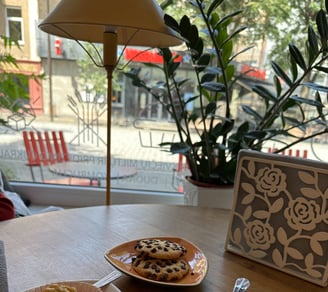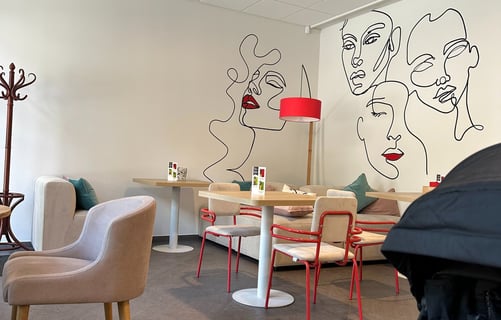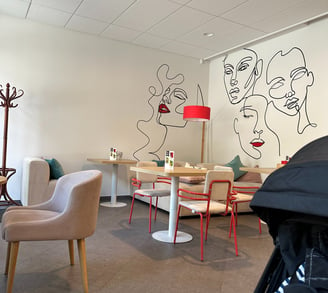 Don't forget to choose near the window seat as you will be pampered with the Vilniaus Gatve street's vibes while enjoying a sip of your coffee!
When cloudy weather means indoor entertainment; library times!
As the weather suddenly got so windy and gloomy, we decided to stop by for library. We come up with visiting Kaunas County Public Library for reading children books and borrowing some. This largest and historical library is nestled in the center of Kaunas, easily accessible by bus and trolley bus.
From Laisves Aleja, we stopped at Gedimino Gatve Bus Stop and a 5-minute walk to the destination. After arriving, we directly go to the kids section, located in a 1950s historical building. This main central library in Kaunas will be moved to a new place, around the Oak Grove of Radastų St. 2. But, as the renovation and modernization is still going on, the main library activities still in the old ones, Donelaičio St. (the one that we visited).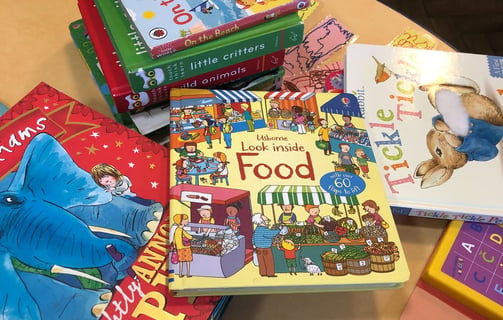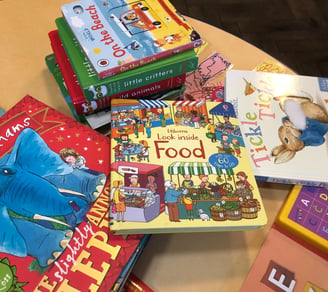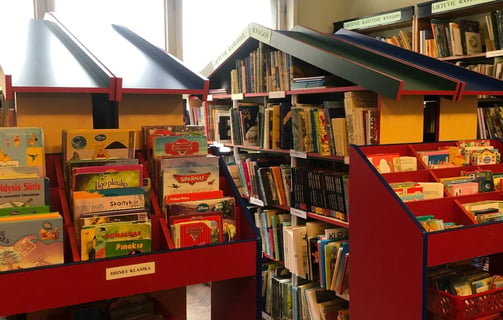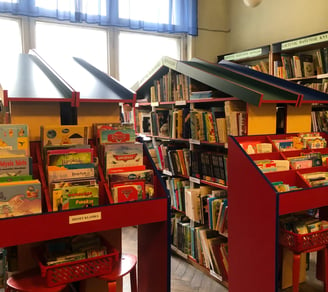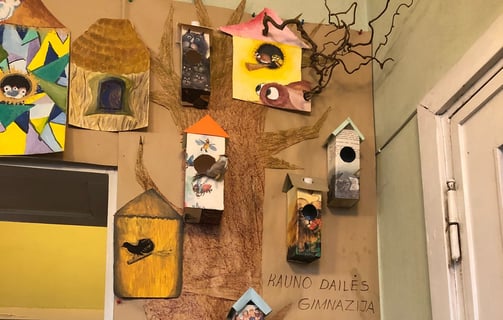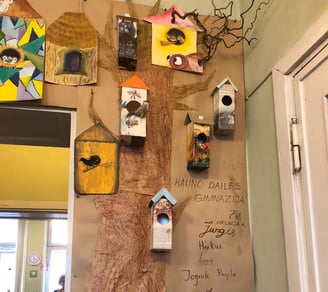 The things that make us keep coming back are not only their friendly librarians but also their wide range of kids' English books, from Usborne (that my kids love the most) and many more international writers. The librarian also quite active with the visitor. Sometimes they accompanied the kids for just read a loud and a small talk. This kind of hospitality warmed our hearth.
Time is ticking. It's been 1 hour in the library, time to go home and...
Let's continue our parenting circus at home!
Hello Kaunastic people, if you have any recommendation to explore and filling our schedule list for Day 2 - Day 30, please kindly share your recommendation below. Ačiū!